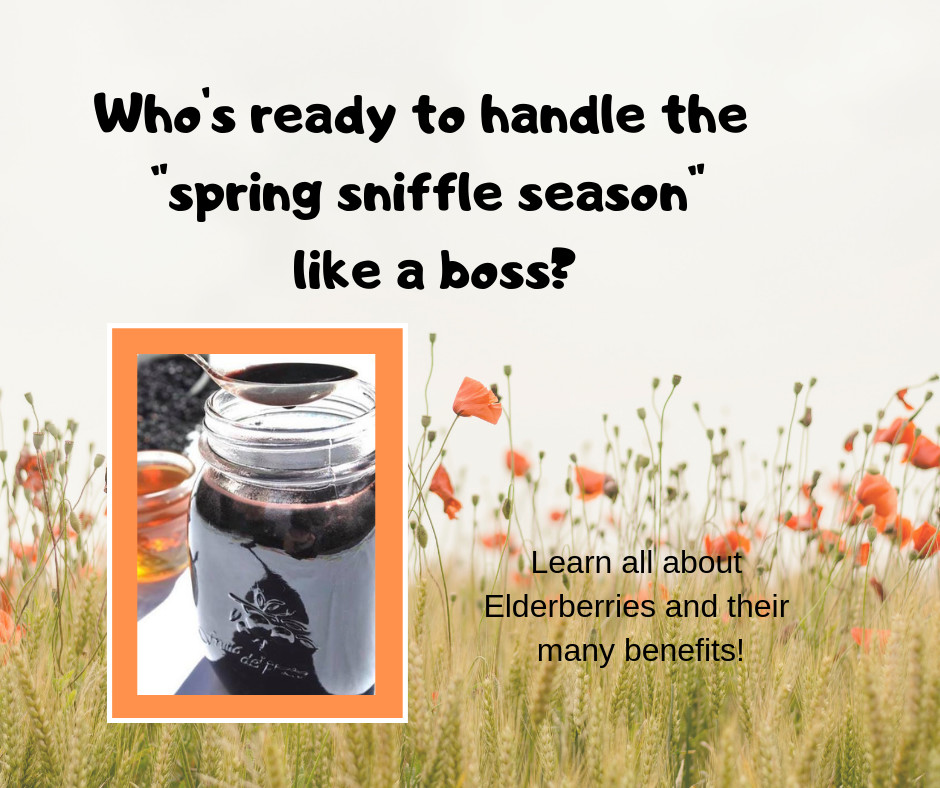 04/26/2019 07:00 PM

–

04/26/2019 08:30 PM

Central time
This is a class to learn all about Elderberries and their many benefits! You will learn where to get elderberries and how using Young Living Essential Oils with your elderberry recipe can provide you and your family a boost to their immune system and conquer those "spring sniffles!" For each person who attends, you will...
take home an elderberry product
walk away with the knowledge of elderberries and their many benefits
learn how YLEOs can enhance those benefits
Gifts will be given to those who bring a non YL person to the class and to your guest!
This will be a DO NOT MISS CLASS...so what are you waiting for? Register today
Date: Friday, April 26, 2019
Time: 7:00pm
Location: The Remedy Wellness Studio, 159 Belvedere Road, Round Lake, IL